According to the Greek Archaeological Society, "Galaxa" Mansion is officially listed as a Greek National Contemporary Heritage building.
Its original, simple architecture and decorative elements of the 1800s combined with the comforts of today offer an unforgettable experience of hospitality to its guests.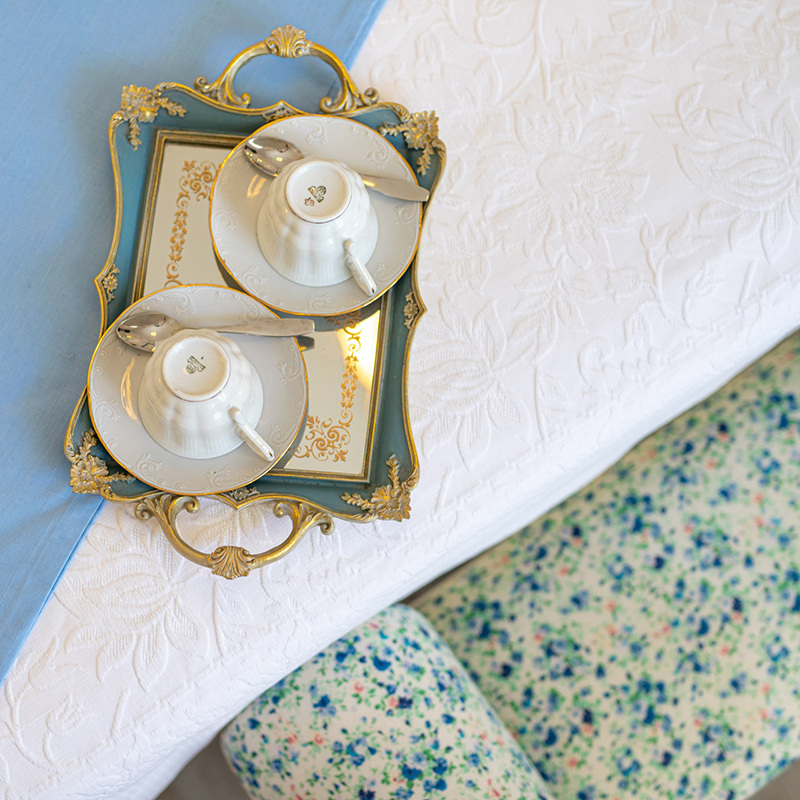 Amenities & Comfort

Each room has a different decoration and layout, remaining however faithful to the artistic style of the Mansion and offering all the modern facilities and services that a guest may seek.
The comfortable beds of the rooms have high quality mattresses and 100% cotton, laced linen, while soft towels, bathrobes and handmade personal care items complete the delicious sense of relaxation and rejuvenation.

Organic Breakfast

A day at Galaxa Mansion begins with a feast of colors, flavors and delicious tastes of an authentic Greek breakfast consisting of organic farming products from the estates of Lavda family, as well as homemade delicacies.
The rich breakfast is served in a room of hall of high aesthetics and fine taste and includes: Aromatic coffees, tea, milk and other hot beverages, yeast bread, handmade pies, hot croissants, sweet bougatsa, delicious cakes and cookies, homemade jams and spoon sweet -cherry and bergamo, pure honey, fresh eggs, toasted mushrooms, olives, organic tomatoes, yellow cheese and local yoghurt, seasonal fruits and more.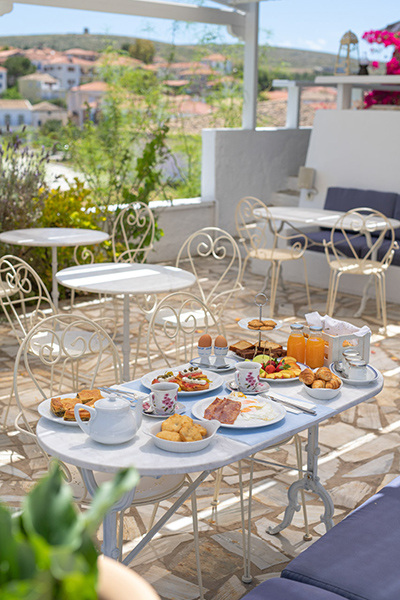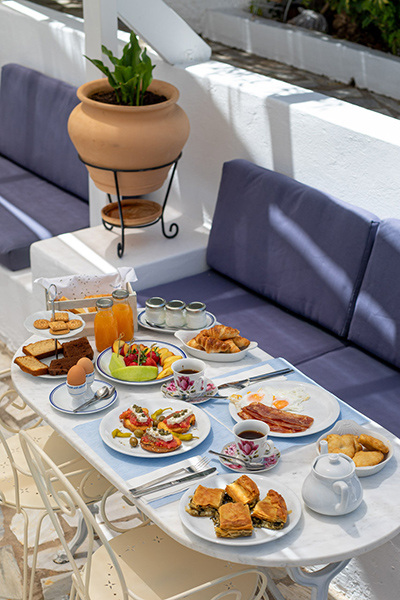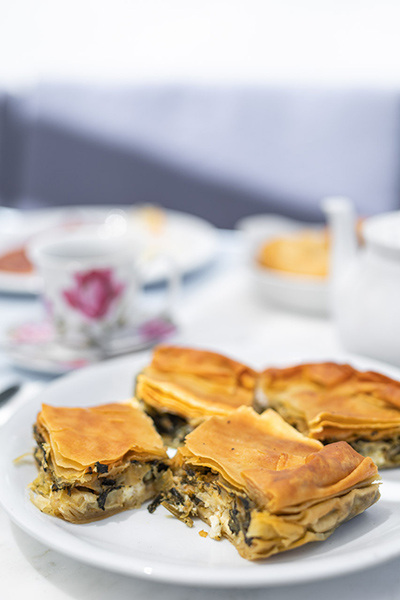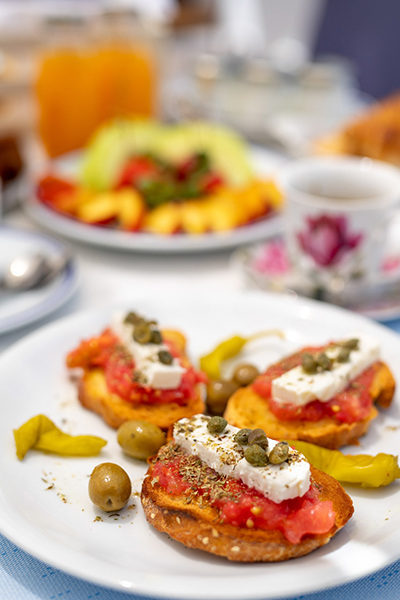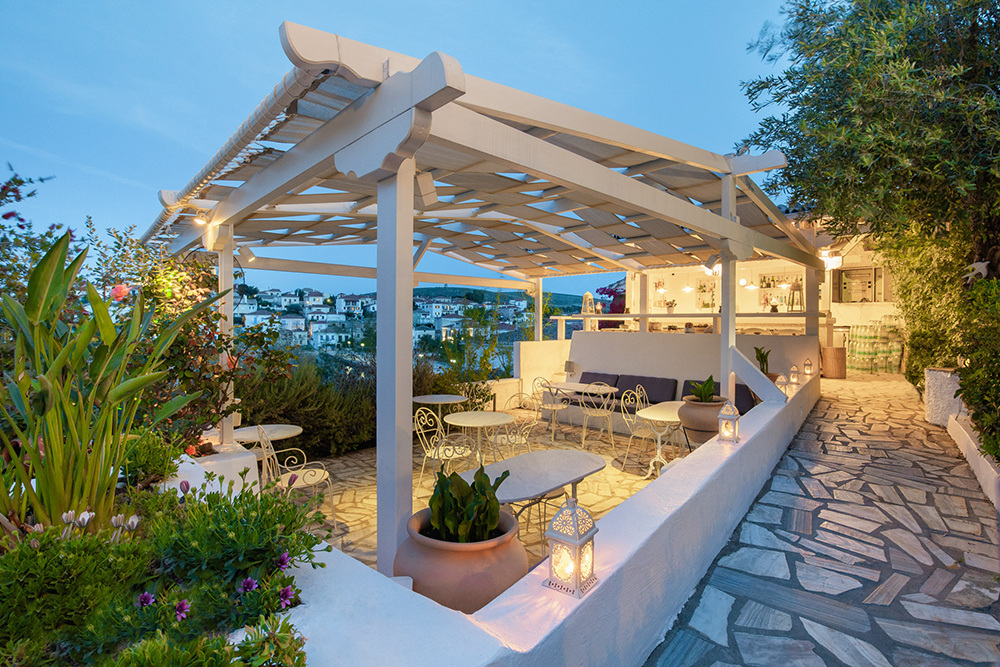 Enjoy your coffee or your drink

At "Lychnos" bar you can enjoy coffee, juices, drinks or cocktails admiring the unique view of the harbor of Xirolakas and the city. And if the weather is not so good, we will wait for you at our traditional café!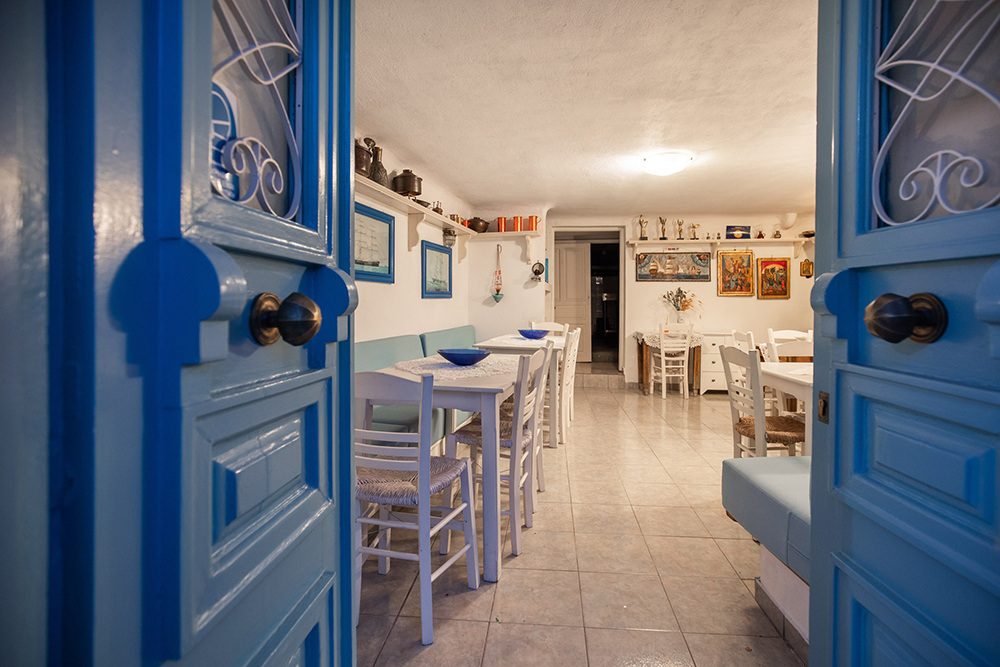 Facilities